This is HuskerOnline.com's feature in which recruiting analysts Mike Matya and Bryan Munson give their weekly takes on topical issues concerning Nebraska football, baseball and recruiting.
Today in our next installment of "Three and Out" we hit on Richard Torres' summer preparation, "Always Be Closing", and 2021 Husker baseball class unscathed.
Richard Torres prepping for senior campaign
Nebraska got their quarterback commitment, Richard Torres, one month ago today and he was the candidate the Husker staff had zeroed in on early in the spring, according to San Antonio (Texas) Southside head football coach Ricky Lock.
"Coach (Scott) Frost called me in March and said he had seen film on Richard and was just very intrigued," Coach Lock recalled. "He said that Richard reminded him of a couple other players he recruited while at Oregon, so he wanted me to shoot some live video of practice because we weren't allowed to see each other at that time.
"So, I went out and shot some video of Richard throwing and everything, and him and Coach (Mario) Verduzco and Coach (Matt) Lubick were all really impressed. They told me they were going to offer Richard because of his athletic ability and his arm strength. Things developed from there, after they offered him, pretty quickly."
Lock has coached at Southside for eight years and he has known Torres for six years. Torres started on defense as a free safety as a sophomore, and had his one COVID-shortened season of seven games as the Cardinals' starting quarterback in 2020.
A couple other contests were added as wins to their season total due to forfeits by other high schools. Southside officially finished 2020 with a 9-1 record and as the district champions.
"When I first saw him in seventh grade, he was probably 6-3 or 6-4 then, and he could really throw the football," Lock said. "He had good footwork and good agility for a kid his height, and I just knew he was going to be pretty good. He had tremendous arm strength even back then, so we knew he had a chance to be pretty special."
As a junior, Torres got his feet wet being the starting quarterback for the first time and got better each game.
"He did very good," Lock stated. "He progressed in being able to read coverages, ran the offense well and made good decisions with the football. He threw for 1,202 yards in seven games played, with 17 touchdowns and three interceptions."
Torres accumulated eight total offers before he committed to Nebraska, and Coach Lock attributed the lack of in-state scholarship tenders mostly to a lack of exposure due to COVID.
"It was COVID," Lock opined. "He was a kid who never got out or went to any camps. He never went to any of the Rivals stuff or 247. He never did that. COVID just shut down any combines or anything.
"People just haven't seen him throw live. They've seen him on film, but it makes a difference when you see him live because he really throws the ball. When you see him up close and watch him, you know the difference. To be honest, very few people have actually seen him throw live."
Torres did compete in the Dallas Elite 11 regional camp against some heavy competition and did well, according to Lock.
"He wanted to throw with [Ohio State commit] Quinn Ewers and the Cade Klubnik kid who's going to Clemson. Coming out of that, I know that many said Ewers and Richard had the strongest arms out of that bunch who participated that day. He could have gone to the Houston [Elite 11 camp] and had an easier route, but he wanted to go head-to-head with those guys."
Coach Lock is expecting a significant jump in Torres' overall game as a senior, and he's already showing signs of that during his summer workouts.
"Boy, he really looks good!" Lock said. "He threw today and he has come so far in his mechanics. He gets the ball out of his hand quicker, and he's making better decisions with his reading coverages. You know, that's probably the last thing he really needs to work on. He's gotten so much better at it: in knowing the difference between man and zone, and cover 2, cover 3 and cover 4.
"He's picking it up and spitting it out. His upside is tremendous. He's a big kid who can throw the ball. He's still pretty raw, but he's a really good athlete. He's a point guard on our basketball team, so he's very athletic."
As soon as Torres was able to visit Lincoln and get a feel for the Huskers' staff and program, he was sold on Nebraska.
"He went up there in, I think, the first weekend in June, and he just loved it! He told me how nice the people were, how comfortable he felt there with the players and coaches, how great the facilities were, and how excited the people were about Nebraska football. I think he was just impressed with what he saw and how his visit was handled."
– Mike Matya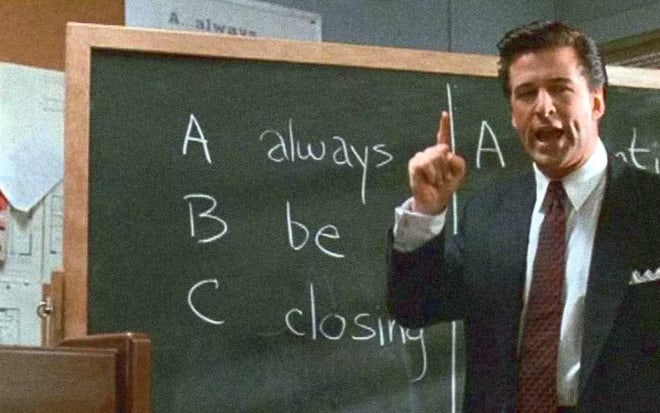 Always Be Closing    
Since the start of June there have been 20 official visitors Nebraska has hosted. Out of those 20 official visitors, the Huskers have landed five verbal commitments for the 2022 recruiting class. As of Tuesday night, the class stands at seven or at about half of the overall class size.
It's fair to say the class is undersized and that Nebraska has missed on a couple of recruits recently like James Monds and Jalen Marshall that would have put Nebraska a little closer to their goal of double-digits as the Huskers start gearing up for the start of fall camp. It's assumed that Nebraska will get a nice shot in the arm for this class on Wednesday based on the positive signs that Hayden Schwartz will choose the Huskers.
Looking at the remaining spots in the class, there are maybe two spots on offense and three to four on defense. Some of those spots on defense could become the best available type of commitments if the Huskers can fill in other areas. It seems Nebraska wants more of a true cornerback to go along with a longer, rangier defensive back that is more of an athlete and someone who could play a number of spots in the secondary.
Additionally, presuming Schwartz commits to Nebraska, there would still be a need in the class for a difference maker at defensive tackle if the Huskers can find the right recruit. Domonique Orange would definitely be a player that could fill that role in the class, but it's unlikely the Huskers can get the talented. big-man to campus either this summer or this fall. Orange says he knows that three of his five official visits will go to Ohio State, Oregon and Texas A&M.
And what about the offensive line? Nebraska has yet to nab any for the 2022 class. The Huskers are still very much in the picture with Valen Erickson, John Pastore and Jake Maikkula. Nebraska could as much be waiting on the right one out of those three to commit to them, assuming that is Erickson, before taking the second and possibly final offensive line commitment in the class.
With Nebraska at seven commitments now, betting on Schwartz as being N on Wednesday, and then looking at the remaining needs as well as the overall size of the class, it seems reasonable that Nebraska will try to add two offensive linemen, two defensive backs, and try to still add another defensive lineman to get to 13 in the class.
There has been a recent run on commits across the country following the month of June. Four of the 15 players that visited Nebraska in June but didn't commit to Nebraska have committed to other schools in the past two weeks. The Huskers could very easily still get to their goal in the next two to three weeks by filling some spots on the offensive line and in the secondary. It's time to close.
– Bryan Munson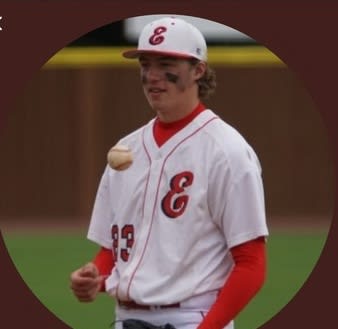 Huskers' 2021 signee class unscathed by MLB Draft
The Nebraska Cornhusker baseball team had Spencer Schwellenbach selected in the tst round of the Major League Baseball Draft and Cade Povich taken in the 3rd round, and a handful of NU 2021 signees were possibilities to get drafted as well.
Thankfully, for the future of Big Red baseball, all three will be attending college instead.
Elkhorn right-handed pitcher Drew Christo and Norris pitcher/outfielder CJ Hood are already on campus in Lincoln starting the Bridge Program, along with all the other in-state signees and Texas left-handed pitcher Chandler Benson.
South Dakota outfielder and right-handed pitcher Chase Mason, and several other out of state baseball signees, will be joining them at Nebraska later in the summer.
"Coming into the draft I set my value as a high value that I believed I provided to an organization, and I stuck with that number. Teams reached out starting in rounds 3-5 and flirted with my number, but no one ever reached it.
"Coming to Nebraska is more than a 4 year decision, it's a 40 year one that will set me up for many things beyond baseball. I know with the staff, fans, and teammates here in Lincoln I'll have a chance at this again in 3 years and will be working hard for that. So I'm for sure going to school and I'm beyond excited for the next 3-4 years here!"
Christo's estimated summer stats: 8 IP, 1H, 0.0 ERA, 14 K's, 1 Walk, 0.25 WHIP, .038 BAA, 75% first pitch Strikes.
"These aren't all the stats but it's my first 8 innings; and I only threw about 14 this summer, since I didn't throw as much this summer hardly."
"The White Sox were the leading team [contacting me]. I just believed that Nebraska was the best opportunity for my future development before taking the next steps."
"I definitely received some calls, but they didn't have enough money for what I was asking for. I valued going to Lincoln and playing for Nebraska more than what they valued me going to play professional baseball. So, I'm totally fine with that. I'm just excited to get to work in Lincoln.
"I will be getting there sometime between August 16-19 when I will move in. I know there are guys there right now doing this summer Bridge thing, but I decided not to do that.
"I've been playing some center field, pitching, and playing first base for my summer team. We're kind of in the playoffs with a best of three games series this weekend. Then, if we win that, we go to state. At the maximum, I have two weekends left playing, and then I will just enjoy time with family, continue to work on some baseball stuff, and hang out with family and friends."
– Mike Matya
Must See
Martinez said he didn't think he had Falck open. "Looking down the seam, I'm...

The Michigan State Spartans and the Nebraska Cornhuskers face off in a Big Ten...

Here are five of the biggest questions still facing Nebraska as it gets ready...
Enter ad code here